Biologist Margaret Docker co-lead on four-year eDNA Genome Canada project
9.1 million dollar GEN/Fish Project aims to manage Canada's freshwater fish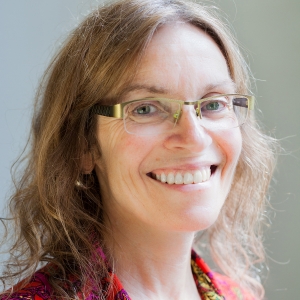 Biologist Margaret Docker is co-lead, on GEN-FISH a $9.1 million, four-year Genome Canada project using environmental DNA (eDNA), to help manage Canada's freshwater fish population.
Canada is home to almost 200 species of freshwater fish spread out over more than two million lakes covering about 7.6 per cent of Canada's nearly 10 million square kilometres. Margaret Docker and her colleagues want to catalogue them all (the fish, that is).
"We are certainly not the only ones doing this, but we are likely the first ones doing it on this scale," she said.
Genome Canada is providing $4 million to the $9.1 million, four-year project, with the balance coming through Ontario Genomics, Genome Québec, plus university and industry partners.
eDNA offers a way to gather information that's difficult to otherwise obtain. Traditional study methods such as netting are time consuming, expensive, and limited. They must be tailored for individual species (such as using different mesh sizes) and require crews with specialized training.
eDNA can scan for multiple species within a single water sample, detecting fish that other methods could easily miss. For example, some fish are known as "cryptic" or "secretive," that is, their behaviours make.