Childhood passion becomes Indigenous scholar's life-long research focus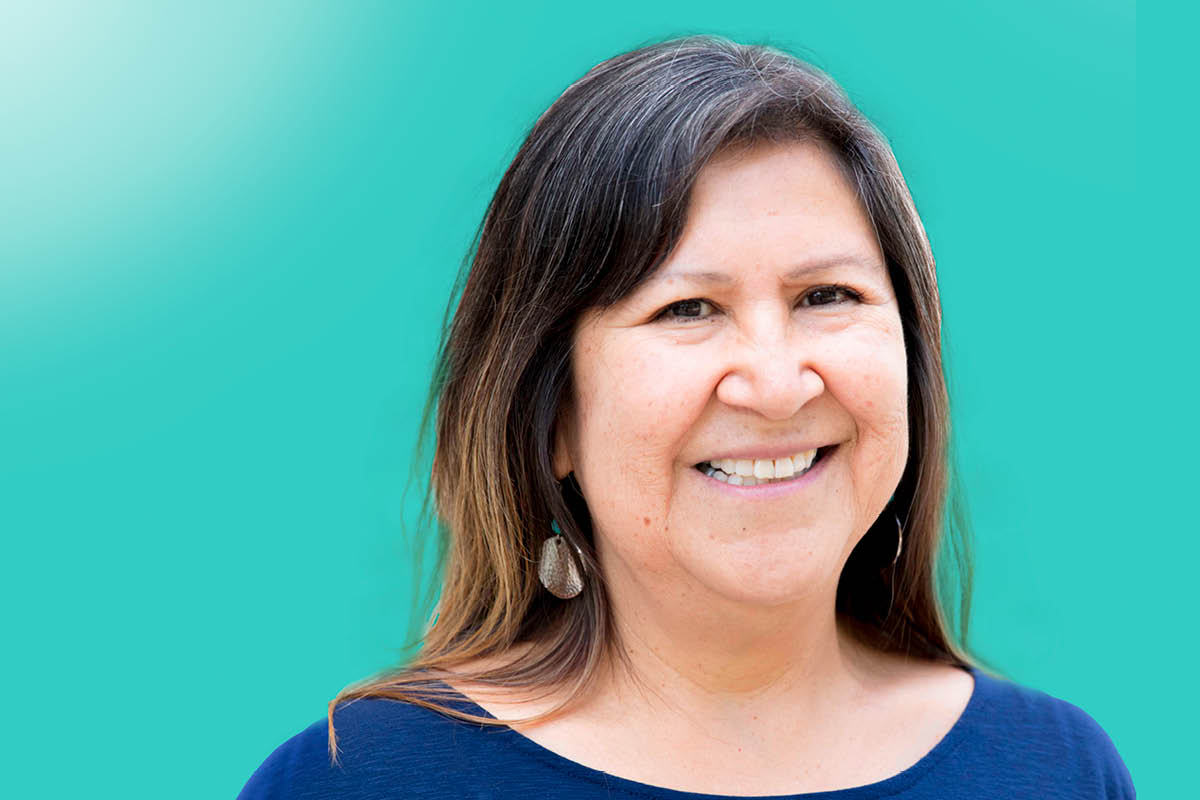 OCTOBER 20, 2020 — 
Dr. Myrle Ballard's land-based learning began at an early age in her home community of Lake St. Martin First Nation. Alongside her classroom learning, she spent her evenings and weekends helping her mother, aunts and uncles tend to the land and water systems. "I remember helping my mom around the yard, doing whatever was asked of me," Dr. Ballard said. "Everything from feeding the cows, making hay, gathering berries and preparing the nets for the fishing season."
Growing up speaking her traditional language, Anishinaabe mowin, Dr. Ballard furthered her connection and curiosity with the environment around her. Language translation continues to influence her work today. "The management systems of how my people have traditionally taken care of the land are found right there within the language which is embedded in science, a knowledge systems within it," she said.
For example, the Anishinaabemowin word for 'west' is Niinga-bii-wanongk. "When you start breaking down the translation, 'Niinga' means 'something that dissolves or melts,' 'ningabii' is a point of dissolving '; and 'ongk' is in reference to distance / measurement";  she explained. Through this translation, one can track everything from seasons, to the path of the sun, to the weather systems.
Flood devastation and healing
Throughout her upbringing, Dr. Ballard started noticing changes in the natural land and water systems around her. She began to see the repercussions of flooding and poor water management. "Almost every family around us had cattle at one point, so the livestock became effected to the flooding," she said. "Families started selling off the cattle."
In an attempt to regulate the water levels of Lake Winnipeg, the provincial government began construction on the Fairford River Water Control Structure (informally referred to as the Fairford Dam) in 1959. Located on the Fairford River between Lake Manitoba and Lake St. Martins, the dam began operations by 1961.
Dr. Ballard's community was forced to adjust to the constant deconstruction and changes to the landscape, and in turn, lost some of their independence. "That's what happens when the government makes these decisions unilaterally without consulting those who know the land and know the water," she said.
Located in central Manitoba, Dr. Ballard recalls drastic changes to Lake St. Martins beginning shortly after the dam became operational. By spring 2011, the man-made flooding reached irreparable measures, forcing members of Pinaymootang First Nation, Little Saskatchewan First Nation, Lake. St. Martin First Nation and Dauphin River to relocate indefinitely. The record-breaking water levels have been noted as the "largest spring runoff in the province's history.
Dr. Ballard's observation in her youth initiated her interest in water control, water systems and water management. "From my mother's house where we grew up, we used to be able to see the lake from a distance. Throughout the years, what was once a hay field became a swamp because of the constant flooding of the land."
This led Dr. Ballard to leave her home community and pursue post-secondary education in Winnipeg. She struggled with her first undergraduate degree, and noted, "I didn't have mentors because I was the one of the first from my community to attend university."