Equipment
Avance 300
The Avance 300 originally started out as an AM300 which was acquired by Dr. Ted Schaefer with help from NSERC in 1984.  The console was upgraded to an Avance in 2000.
– QNP (1H, 13C, 19F, 31P) probe (New in 2000)
– BBO (119Ag to 31P) probes, 5 mm and 10 mm
– F/H dual probe
– Z-axis Pulsed Field Gradient (50 G/cm) on QNP probe
– Two RF Channels
– Full Variable Temperature Capability
– BACS Sample Changer added in 2010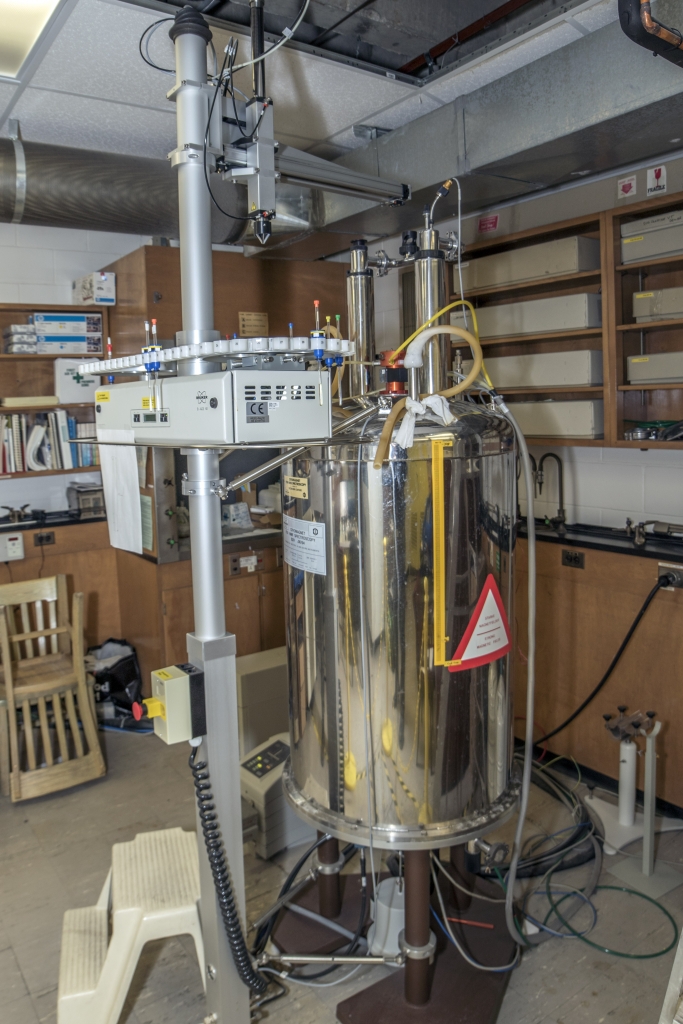 Avance 400
The Avance 400 is the latest addition to the NMR family. It is used exclusively for solids. A high temperature laser heated probe is the latest probe that we have added.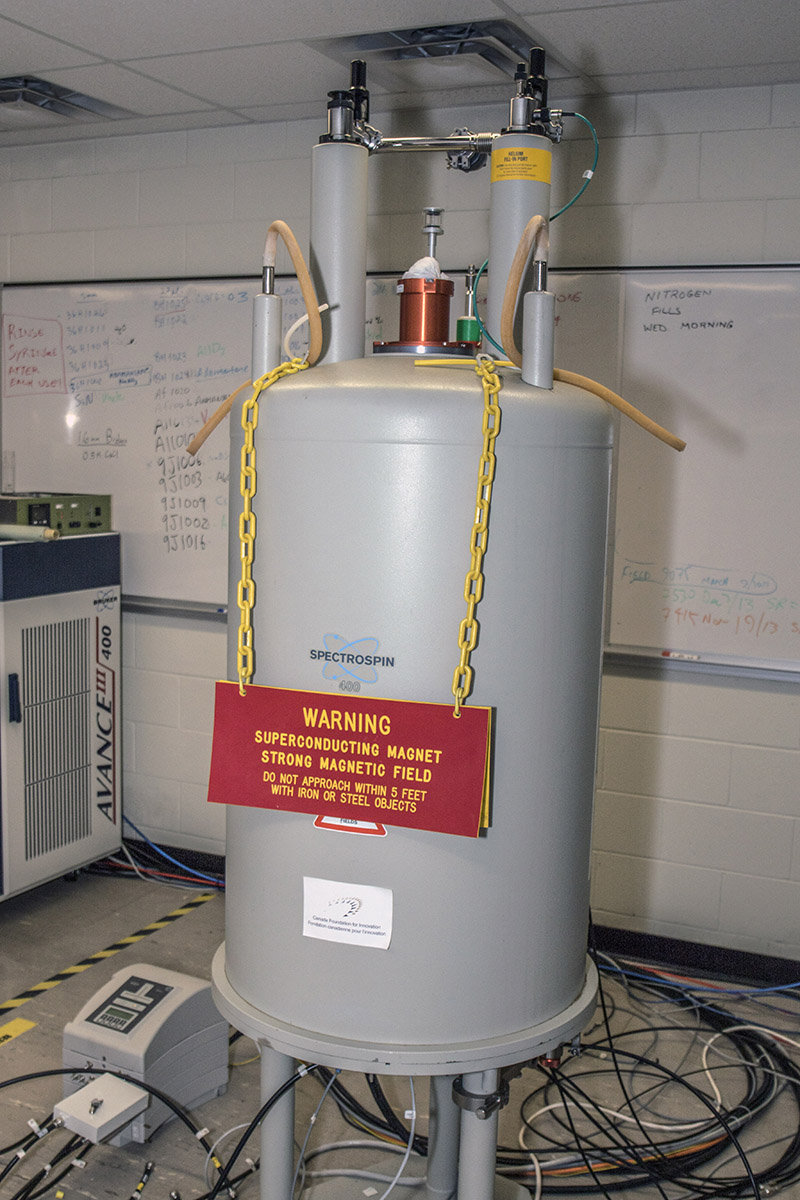 Avance III 500
The AMX500 was acquired in 1990 and was upgraded around 2012 to an Avance III.
It can been used for both liquid and solid NMR.
– 5mm BB Observe with Z-axis Pulsed Field Gradient (50 G/cm)
– 5mm BB inverse probe
– 1.7mm C/N/H TXI probe with Z-gradient
– 5mm C/N/H TXI probe with Z-gradient
– 10 mm BB probe with low Si background
– CP-MAS Capability
– MAS (4 mm, 2.5 mm and 1.3 mm) probes
– Three RF Channels
– Full Variable Temperature Capability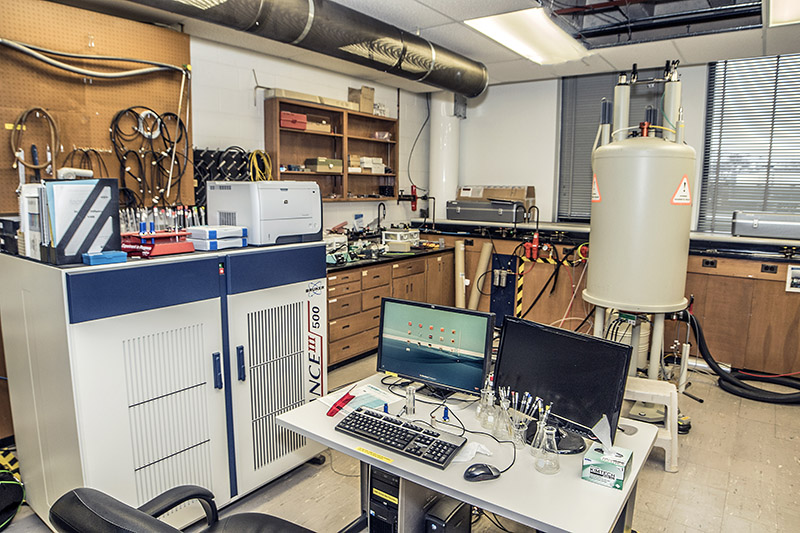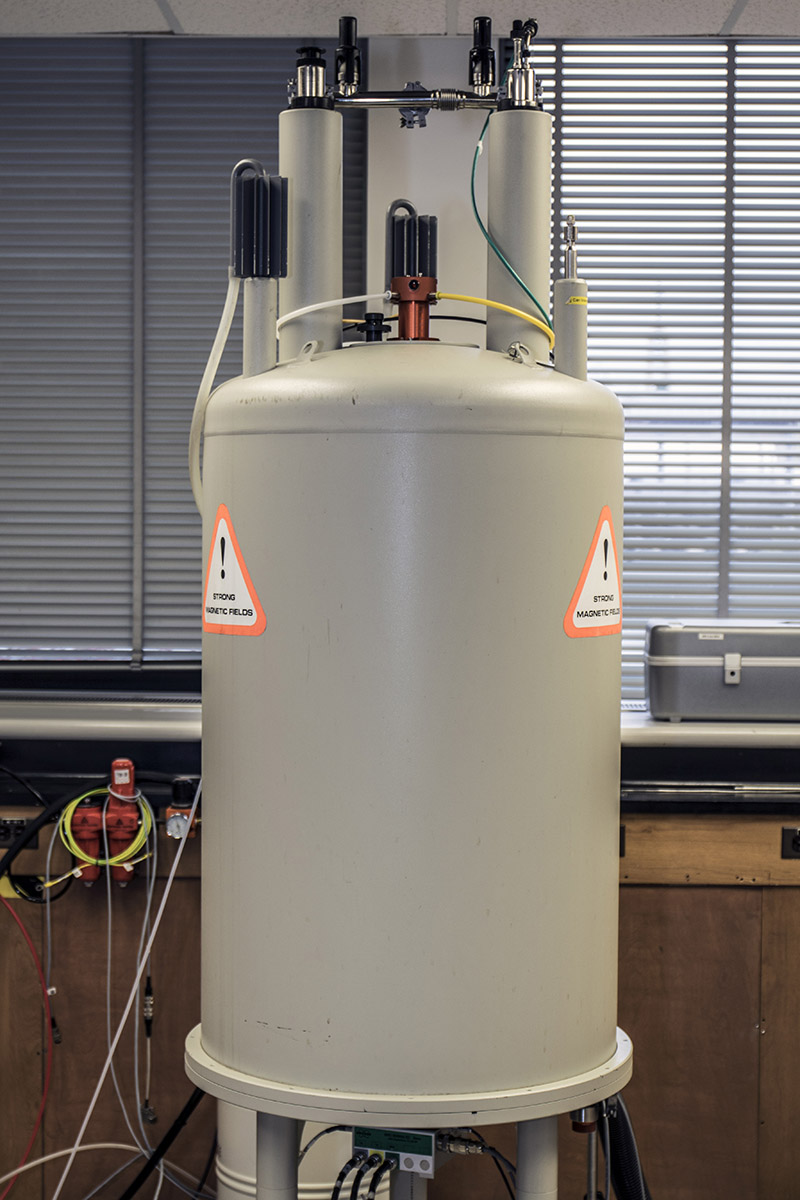 Inova 600
– 5 mm HX liquids probe with Z-gradient
– 5 mm HCN liquids probe with Z-gradient
– 3.2 mm H(F)X MAS probe
– 1.6 mm H(F)XY MAS probe
– 3.2 mm H(F)XY MAS probe
– 5.0 mm H(F)X MAS probe
– low gamma accessory (for MAS probes)
– 3 RF channels (plus deuterium lock)