2020 Virtual Faculty of Science Graduation Video Launch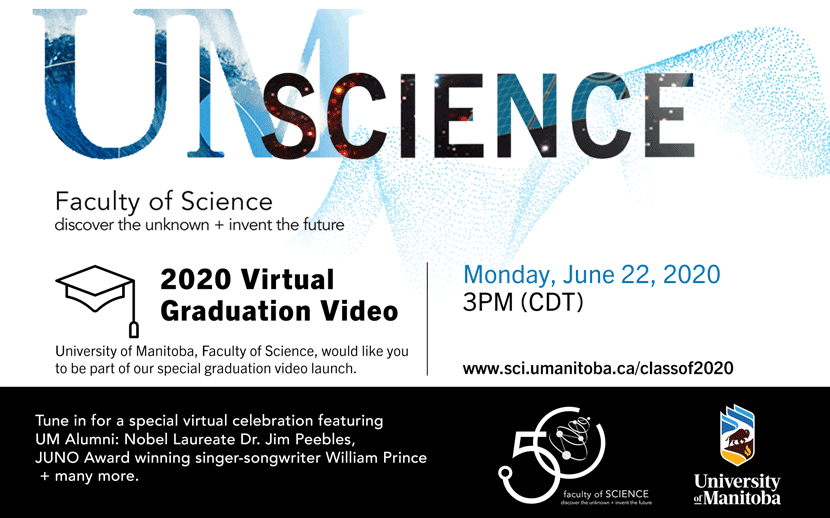 Join the Faculty of Science on Monday, June 22, 2020 at 3 PM and celebrate the Class of 2020!
2020 Graduation Video Celebration
Monday, June 22, 2020, at 3PM (CDT)
The video features faculty and alumni including: Dr. Jim Peebles, 2019 Nobel Prize in Physics & JUNO Award winning singer-songwriter William Prince + more).
Be part of the celebration!
A Class of 2020 Faculty of Science website is also in the works. Students, Faculty, and Staff, help us make it great! Share your own messages of congratulations, best memory, and photos.
"To graduate is literally to step forward. It marks a moment in time to take pride in all you have learned, to reflect on challenges faced, risks taken, friendships built, kindnesses offered, and received, hard work rewarded." – Dean Stefi
Upload your message to the Class of 2020 here or share it with us on Instagram, Twitter, or Facebook tag @umanitobasci use hashtag #umanitobasci #class2020.
Share your message with the Class of 2020 or upload your photo(s) here.