Dr. Andrea Bunt 2019 recipient of CS-Can/Info-Can Outstanding Young Computer Science Researcher Awards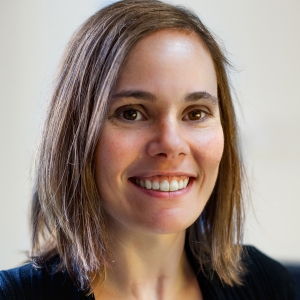 Dr Andrea Bunt, Department of Computer Science, is a 2019 recipient of the CS-Can|Info-Can Outstanding Young Computer Science Researcher Awards!
As the CS-Can/Info-Can Award states:
These prizes recognize excellence in research, and are made to top young faculty members in Canadian Computer Science Departments, Schools, Faculties who are within the first ten years of their career beyond the completion of their PhD.

Dr. Andrea Bunt has established herself as a world leader in Human-Computer Interaction research, specializing in improving the usability of complex software for all users. Dr. Bunt's impressive list of top-tier publications illustrates her extensive contributions to knowledge, and the community has widely recognized the influence of her research, with her being invited onto influential committees, receiving best-paper awards and highly competitive research grants, and a growing body of research building on her results. The impact of Dr. Bunt's work includes helping beginners and experts alike be more effective with complex software, helping children and parents work together to configure and safely use connected devices, and proposing solutions that enable rural Canadian business owners leverage the Internet despite poor network connectivity. Further, Dr. Bunt has inspired many students through her dedicated teaching and supervision, with many receiving prestigious scholarships, company appointments, and themselves becoming successful researchers.
CS-Can/Info-Can's mission is to foster excellence in computer science research and higher education in Canada, drive innovation and benefit society. Members include leading computer science researchers and educators at the university level in Canada. Their aim is to grow computer science in Canada in an inclusive way that includes women, visible minorities and members of first nations.
Congratulations!