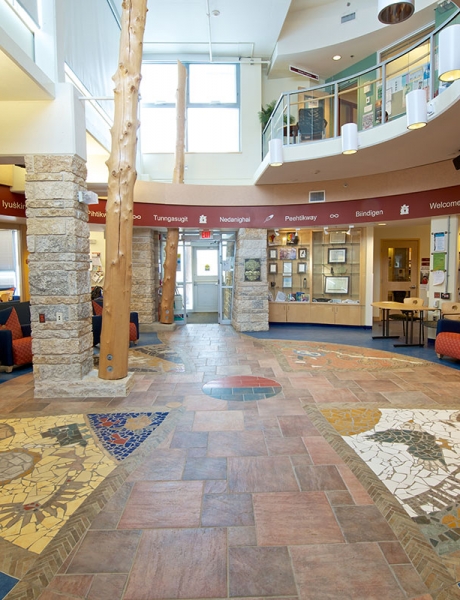 How to apply
Who is eligible to apply to the Wawatay program Academic Year 2021:
Students must be of Canadian Indigenous Ancestry (Status, Non-Status, Inuit or Metis) with a high school diploma or equivalent.
Students must qualify for entry into University 1, which means Manitoba high school graduation including 5 full credits at the Grade 12 level in courses designated S, G, or U. You will need a minimum average of 70% over the following courses, with no less than 60% in each course:

English 40s;
Math 40S;
two academic 40S courses. For a list of 40S academic courses click on the following link: pdf (umanitoba.ca).
Eligibility of students to change in the next few years to include acceptance to the Wawatay program by community nomination. The Wawatay Program Lead will collaborate with communities to assist in identifying potential Wawatay Scholars. Criteria for acceptance include students who are of Indigenous ancestry (Status, Non-status, Inuit, or Métis with high-school level education. Other admissions criteria include the ability to problem-solve, be inquisitive and hardworking and of course, have an interest and aptitude for science. Students interested in this program should reach out to their community leaders or contact the Wawatay Lead.
All students with an Indigenous background studying science at the University of Manitoba are eligible to contribute to the Wawatay Program through mentorship of Wawatay Scholars.
Click on the following link for application and details.   Wawatay Info Packet 2021 How To Apply Application