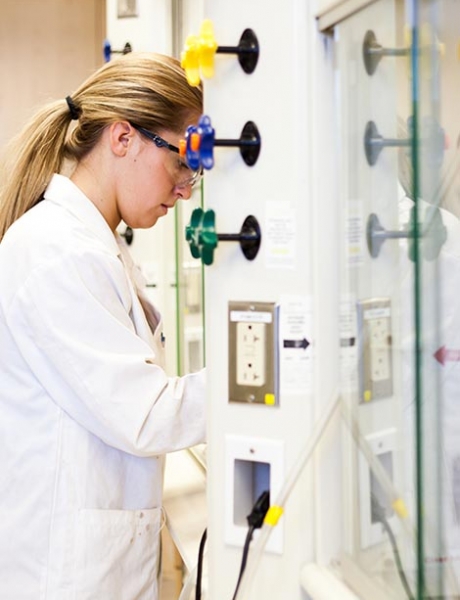 Research Facilitation & Business Development
The Faculty of Science is committed to supporting researchers and community partners and provides research facilitation and business development services to achieve this mandate.
Faculty members and potential industry and community partners are encouraged to contact the Research Facilitation and Business Development Office with any questions regarding funding and collaborative opportunities.
Services Include:
Matching researchers and organizations for potential academic-industrial partnerships.

Assistance in identifying internal and external funding sources.

Consultation on preparation of applications for NSERC, CFI, CRC, CIHR, Mitacs, and other interdisciplinary team grants and industry partnership programs.

Advising on preparation of budgets for grant applications.

Review of proposals from the perspective of a non-expert reviewer to ensure the following:

focus and tone are suited to the competition

objectives and rationale are clearly communicated

outcomes and impact are well defined

methodology is presented with an appropriate level of detail

revised applications address any previous reviewer's comments

budget is appropriate for the competition

Support for efforts in knowledge translation, community engagement and exchange activities.
For inquiries on identifying internal or external partners for research and community engagement, please contact Jolen Galaugher, Industry & Community Liaison Officer, at jolen.galaugher@umanitoba.ca
For inquiries regarding processes, procedures, and funding to work with researchers in the Faculty of Science, or for strategic discussions on how to take your partnership to the next level, please contact April Gislason, Research Facilitator & Business Development Officer, at april.gislason@umanitoba.ca.