Ambassadors of science – new science communications course
Christina Penner is teaching a new graduate science communication course made possible with funding by NSERC PromoScience grant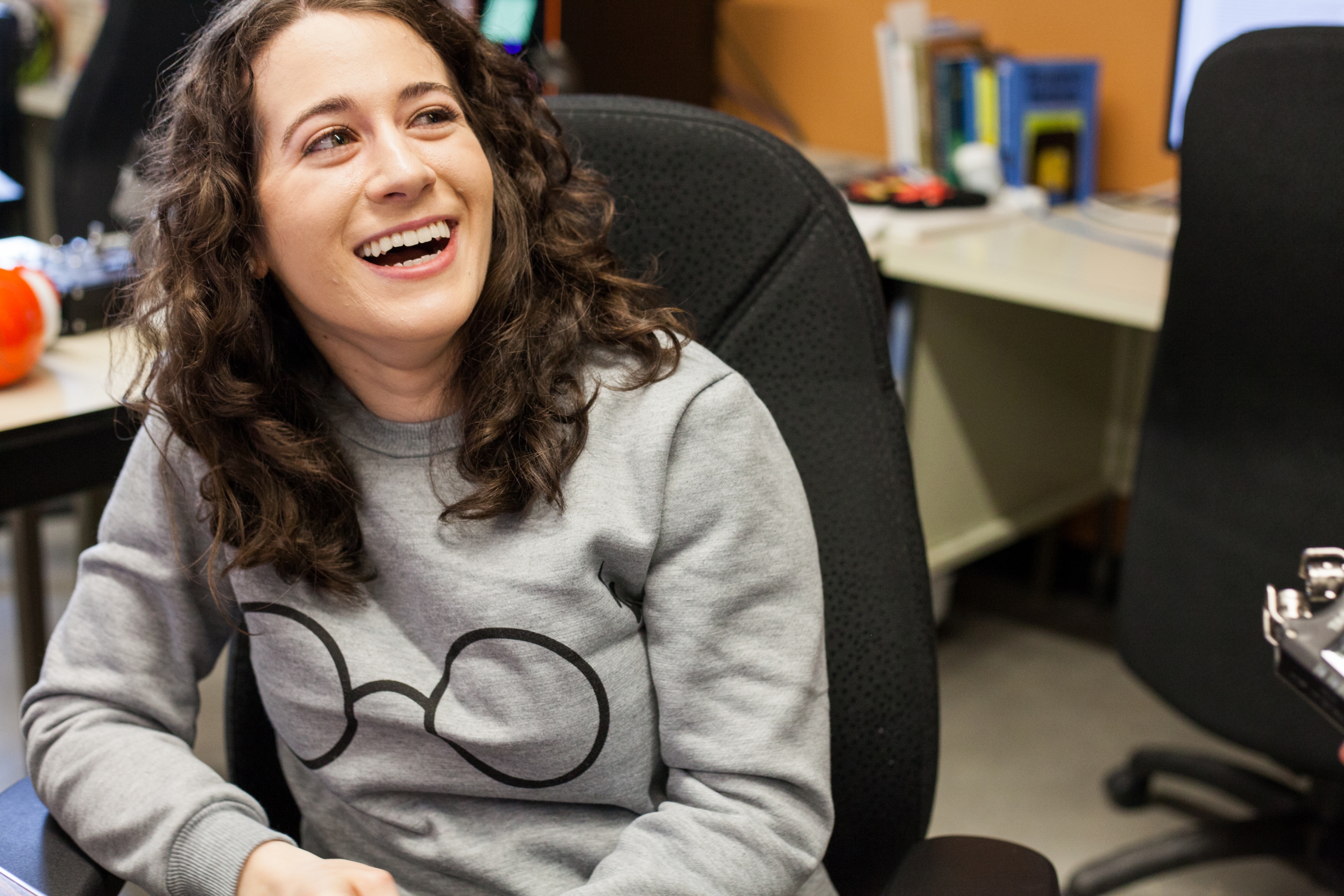 In his 1374 epic poem "Troilus and Criseyde", Geoffrey Chaucer offered up the following observation:  "Mighty oaks from little acorns grow." The idea that big things come from small beginnings is a concept of which Christina Penner is well aware. The Computer Science instructor received notice of the Natural Sciences and Engineering Research Council of Canada (NSERC) PromoScience grant on October 5th and considers it the 'acorn' for her new Certificate of Science Communication course.
It's safe to say that Penner's excitement is twofold. Not only is she excited about receiving the grant (which is used to promote scientific literacy), but of the impact, it's had on the development of this new program.
"We're delighted to be successful with it. The program goals were always exciting–help students be great communicators within and beyond academia–and the NSERC grant helped direct the program in a more political direction–we must give our students communication strategies to teach their home communities that science is a particular study and not mere opinion. This is fundamental to combatting the climate crisis and the current pandemic."
Penner is quick to point out that the pilot project began as an idea from the Dean of Science, Stefi Baum. She also wants readers to know that Associate Dean Teri de Kievit was also instrumental in its' development into a full-fledged course. Being a brand-new offering, one of Penner's goals for its debut is to determine what works and what doesn't and to use that knowledge to make improvements going forward.
A dozen FoS graduate students were selected to join the course. Penner approached faculty members in each department to ask for recommendations of students to the program. Penner was pleased with the "amazing and diverse group" that was eventually chosen. In December 2020, they and their supervisors will be part of a focus group session to review the first set of workshops.
The format for the program involves twice-monthly interactive workshops with written assignments. More specifically, the process is threefold:  1) the first workshop is an interactive lecture that introduces a topic and invites students to engage with the new material; 2) after the first workshop and before the second workshop, students are expected to complete a related written exercise, and 3) the second workshop requires students to read and edit each other's written exercises.
The course outline states that the idea behind the Certificate for Science Communication is to help participants become "… more effective and confident communicators, both within and beyond academia." The program also aims to promote science literacy in communities. Penner sees this goal as particularly relevant in the era of misinformation related to climate change and COVID-19.
Initially designed as a graduate-level offering, the eventual goal is to expand to a broader cohort of graduate and undergraduate students. This will include Indigenous students on-boarded through the Wawatay program, which adopts a comprehensive approach to recruiting, retaining and graduating highly motivated Indigenous students, particularly students in the program itself.  Additionally, the Faculty of Science is offering undergraduate students the opportunity to develop critical communication skills by participating in a hands-on, intensive 10-day communications workshop beginning  Jan. 5, called  Science Skills for the 21st century in partnership with Extended Education.
In a recent "Faculty Spotlight" by the Faculty of Science, Penner talked about the importance of enabling students to be advocates for science in the larger population.
"This program helps students become strong critical communicators, and also prepares them to be ambassadors of science–a concept which a few years ago I didn't even understand the need for. But now that misinformation and mistrust in science are part of every news cycle related to the pandemic and the climate crisis, there is a need to prepare students to explain to their public that science reveals repeatable observations and models – new knowledge that is not a political opinion."
Any grad student or supervisor who is interested in learning more about the course should contact Penner via email at Christina.penner@umanitoba.ca.
By Jo Davies