Elite researchers recognized with Rh Awards
MAY 27, 2022 — As UM Today reports:
Eight UM faculty members will receive Rh Awards, recognizing excellence in research, scholarly work and creative activities.
For more than 50 years, the Rh Awards have been in place to support the advancement of knowledge across disciplines at UM. Funds for the Rh Awards come from the royalties of serums and medical formulae invented and perfected at UM.
Awards are given in two categories: The Dr. John M. Bowman Memorial Winnipeg Rh Institute Foundation Award, awarded to one established faculty member annually and the Terry G. Falconer Memorial Rh Institute Foundation Emerging Researcher Awards, awarded to seven early-career faculty members.
Recipients from the Faculty of Science receiving the 2022 Terry G. Falconer Memorial Rh Institute Foundation Emerging Researcher Award are:
Applied Sciences – Dr. Sabine Kuss (Chemistry) investigates molecule transport across cell membranes in the UM Department of Chemistry. The overall goal of her work is to detect diseases and to understand phenomena such as drug resistance. In the Kuss research team, cost-efficient diagnostic tools are being developed that will save time and, more importantly, lives.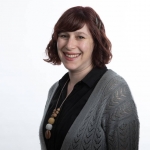 Interdisciplinary – Dr. Aleeza Gerstein (Microbiology and Statistics) studies the evolution of human fungal pathogens to understand drug resistance and the conditions that promote virulence. Her interdisciplinary lab combines clinical sampling, microbial experiments, bioinformatics and statistical methods. Her work seeks to identify new treatment strategies with special interest in chronic condition that affect women.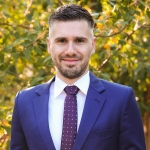 Natural Sciences – Dr. Raphaël Clouâtre (Mathematics) studies operator algebras which arise in the mathematical foundations of quantum mechanics. The goal of the research program is to develop tools to better handle an absence of symmetry. The theory resulting from Dr. Clouâtre's work underlies recent developments in operator algebras and operator theory.
To learn more about research excellence at UM, visit our Awards and Recognition webpage.
---
Research at the University of Manitoba is partially supported by funding from the Government of Canada Research Support Fund.