New Research Chairs in Fundamental Science
The Faculty of Science is pleased to announce three new Research Chairs in Fundamental Science, one in the physical sciences, one in the life sciences, and one in mathematical/computational sciences.
The awards recognize and support researchers in the Faculty of Science who are conducting outstanding fundamental research in these areas. Chairs are awarded $20,000 in funding per year, for three consecutive years, to support new research initiatives, renewable for an additional two years, and receive three credit hours of teaching relief per year.
The 2021 research chair award recipients in fundamental science are:
Life Sciences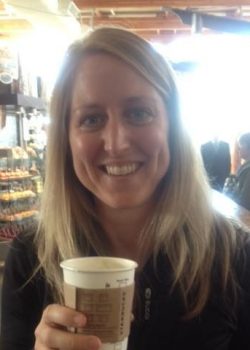 Dr. Gail Davoren
Associate Professor, Biological Sciences
Dr. Davoren's research focuses on investigating the biology and behavior of important forage fish species in marine ecosystems and how this shapes the biology of top predators, primarily marine birds, and whales. Forage species lie at the core of complex marine food webs, providing essential linkages among trophic levels. The research aims to increase our ability to maintain the long-term productivity of northern marine ecosystems to sustain fisheries yields and conserve marine biodiversity
Physical Sciences
Dr. H. Georg Schreckenbach

Professor, Chemistry
Dr. Schreckenbach's research interests fall in the general area of theoretical and computational chemistry. More specifically, developing and applying state-of-the-art quantum chemical methods to study molecules, materials, and their properties. Such quantum chemical simulations are computationally rather demanding, and powerful modern computer systems are required.
Computational Sciences
Dr. Julien Arino
Professor, Mathematics
Dr. Arino's research deals primarily with mathematical population dynamics in epidemiology and ecology, with a focus on modelling population movement. Dr. Arino studies the spatio-temporal spread of infectious diseases, with a focus on the relationship between modern commercial aviation and the fast-global spread of infectious pathogens. Dr. Arino uses modeling and graph analysis to consider the risk of importation of disease to various public health entities. Other areas of interest include the stress imposed on public health systems by the variety of health practices used around the world, for example, the treatment of infections or vaccination schedules and other problems concerning population dynamics in ecology and biology. Dr. Arino is a participant in the Data Science NEXUS multidisciplinary program as well as the VADA (Visual and Automated Disease Analytics) graduate studies program.