Diane Dowling memorial scholarship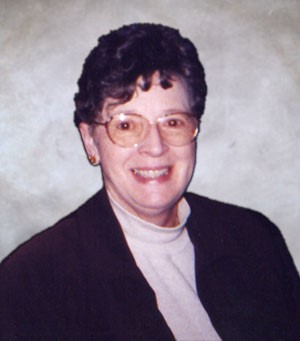 The Diane Dowling Memorial Scholarship is awarded on the basis of outstanding academic achievement in second year Mathematics. This award is open to all University of Manitoba students. Preference will be given to student members of St. Paul's College.
In order to qualify, students must have completed the second year of studies with a declared major or minor in Mathematics; have achieved high marks in one 6-hour or two 3-hour Mathematics courses during second year studies at U. of M.; and be enrolled in third year studies at the U. of M. with a declared major/minor or honours programme in Mathematics.
This award is administered by St. Paul's college. The application form can be foundhere.
The Diane Dowling memorial Scholarship was established in May 2006 by retired University of Manitoba professor Roy Dowling, to honour his wife's academic legacy in Mathematics. Dr. Diane Dowling (died 2005) taught Mathematics at the University of Manitoba for 47 years, 25 of those as a member of St. Paul's College. Her passion for research in the field of combinatorics and graph theory and love of teaching won her the respect and affection of colleagues and students alike. Her service to Mathematics Education in the Province and Country was renowned.
Past Diane Dowling Memorial Scholarship winners:
2012: Kevin Mather
2011: Krista Reimer and Irish Medina
2010: Jonas Lippuner and Wayne Heppner
2009: Iian Smythe
2008: Athena Nguyen
2007: Todd Sierens