Robert ross mclaughlin scholarship in mathematics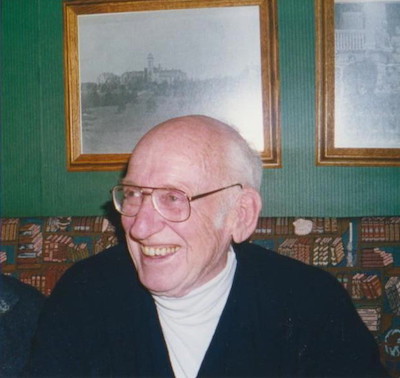 This award is given to an undergraduate student who:
has achieved highest standing in the third year of any Mathematics Honours program, with a minimum degree grade point average of 3.5;
in the next ensuing academic session, is enrolled full-time in the fourth year of study, in the Faculty of Science, in any Mathematics Honours program.
Robert Ross (Bob) McLaughlin was born in Winnipeg's North End in 1923. His parents imbued in him a sense of social justice, which he passed on to his children. His deep love and understanding of mathematics had shaped and directed his life. Following his graduation from the University of Manitoba with a degree in mathematics and physics (Class of 1947) he applied his analytical mind to the science of smelting and refining. Ten years later he moved into the credit union movement with its need for various insurances. Investments were part of his responsibilities until his retirement in 1983. Bob always enjoyed a good row of numbers!
Bob lived his love of mathematics in his daily life with family and friends, teaching them bridge, sharing his fascination with mathematical puzzles and even discovering the number patterns in license plates. He used mathematics as a daily test of alertness and mental acuity.
Numbers can be mystical. Bob revered prime numbers, studied the lives of mathematicians and valued the profound connections between numbers and people. He had a sense of balance, perfection and the infinite, fortified by this rich life in the world of mathematics.
First award September 2010.
Past winners:
Ryan Sherbo (2016R)
Shaun McDonald (2015R)
Gidon Bookatz (2014R)
Sakib Rahman (2013R)
Jason Lippuner (2012R)
Iian Smythe (2011R)