Faculty of Science celebrates 50 years
The Faculty of Science marks a major milestone this year and unveils plans for a yearlong 50th anniversary celebration.
The Faculty of Science at the University of Manitoba celebrates 50 years as an independent faculty in 2020. We pay tribute to 50 years of first class science education, research, discovery and invention and, encouraged by increasing awareness that science is for everyone, we look forward to the next 50 years. We invite you to celebrate and look forward with us.
The anniversary festivities kick-off on Thursday, January 16, with an "I Love Science" Pep Rally, from 12-2pm, in UMSU University Centre.
The event will include a time capsule, prizes and treats. Everyone is invited to join in the fun and are encouraged to submit time capsule predictions for the future, the next 50 years of science and to share their love of science. Other time capsule keepsakes are welcomed. The time capsule will be placed at a later date in the newly developed Science Courtyard for rediscovery 50 years from now, in 2070 when the Faculty will celebrate its 100th centennial celebration.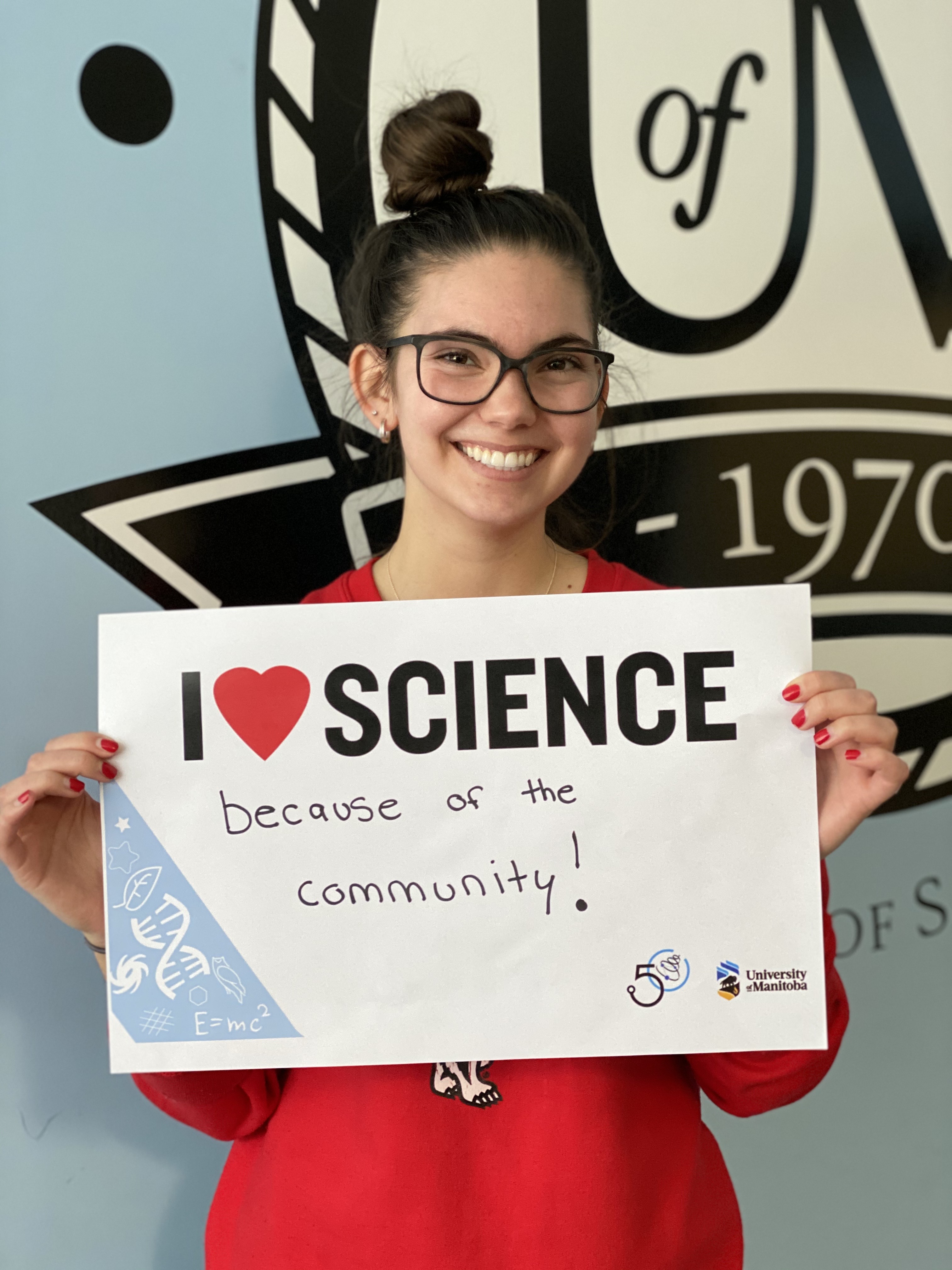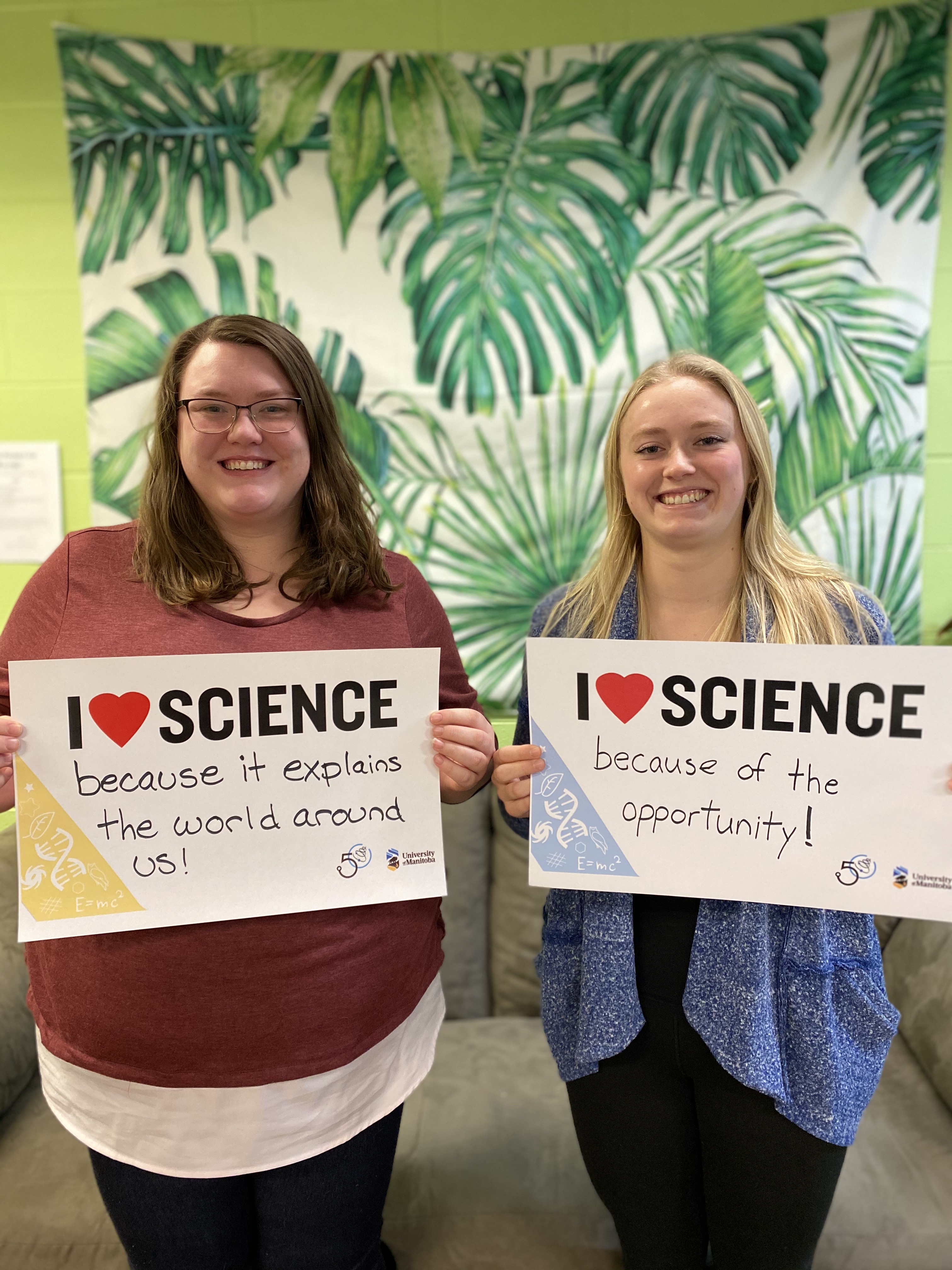 The Faculty of Science successes include: Nobel Prizes, Rhode Scholarships, the establishment of the first co-operative education program on campus, groundbreaking cyclotron and mass spectrometry research, new antibiotics and anti-cancer drugs, satellites, smart technologies and devices, and much more. The Faculty of Science, with its unique and diverse departments, have many proud memories and achievements to reflect on.
"It's a place and point in time that allows us to reflect on where we've been, what we've accomplished, how we've changed as an institution, and allows us to think about what are we going to do in the next 50 years," said Dr. Stefi Baum, Dean of Science.

"The future is closer than we think! Looking ahead, we know connecting discovery and invention to society results in a better world. In the decades ahead we are driven and inspired to make an impact."
Join the Faculty of Science for a yearlong 50th-anniversary celebration.
Confirmed events planned for this year include:
Details of additional anniversary events will be announced in the near future.
Visit: sci.umanitoba.ca/50th for updates.
Watch our 50th anniversary video here.
Submit your predictions for the next 50 years of science and your love of science in person or online throughout the month of January. Email: foscomms@umanitoba.ca