Meet 3MT Competitor Kaye Quizon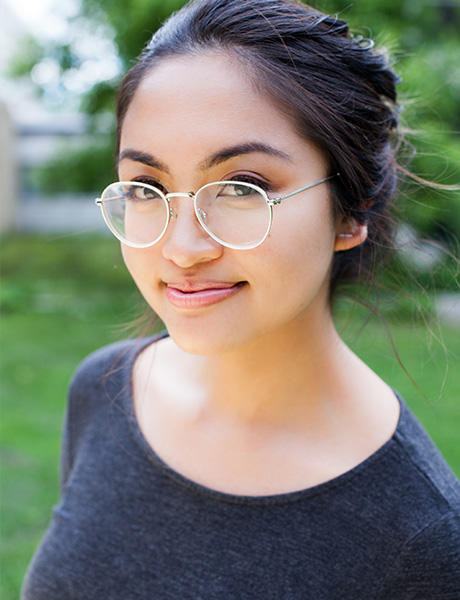 Kaye Quizon, is a MSc student in the Department of Medical Microbiology and Infectious Disease. She is originally from Winnipeg. Her research involves the development and validation of an accessible point-of-care diagnostic platform for emerging RNA viruses. This year she competed in the Three Minute Thesis (3MT) Competition, and although she did not make it to the final competition, she considers the entire experience very worthwhile.
Why did you choose to compete in the 3MT Competition?
I decided to participate in 3MT in order to practice communicating complex ideas "…while doing them justice". I'm interested in science communication: Consulting, teaching or writing all appeal to me. I also wanted to meet other scientists who also think that science is worth talking about, even to a non-specialist audience.
What is the value of the 3MT Competition?  
It was so interesting to hear  the real world application that were presented during the competition. It was different than other seminars I've attended, where the focus was exclusively on presenting the cold data.
What advice do you have for others?
I would encourage those considering a graduate degree through the Faculty of Science to think about what it is they want to do with that degree once they obtain it. Although some might be intimidated by the process, having an idea of the kind of work you enjoy and want to be doing helps you prioritize the courses, extracurriculars, and skill-building activities that will help you achieve your goals.
The University of Manitoba's graduate programs and the Faculty of Science have a truly collegial feel that encourages sharing ideas and working together. My graduate degree in science has allowed me to connect and discuss ideas with the minds currently leading cutting-edge research. It has also taught me to "…ask questions of the world around … and get hard answers.
By Jo Davies
---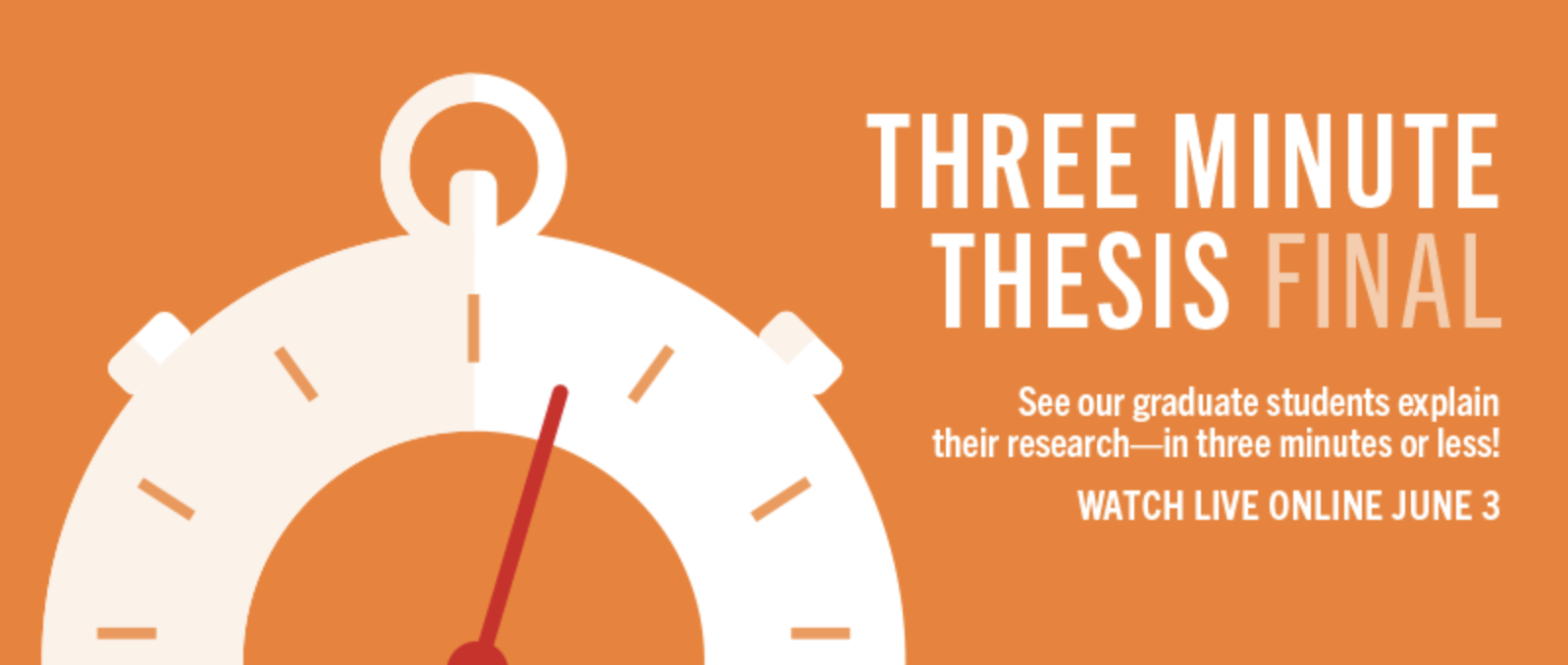 Watch the 3MT Competition Final – Live Online
June 3, 7:00 – 8:30 pm
This event will available via live-stream, the link will be available here the day of the event.
The winner of the 3MT competition, advances to compete at the Western Regional Three Minute Thesis competition, date TBD.