NEW Minor in Leadership for Undergrad Students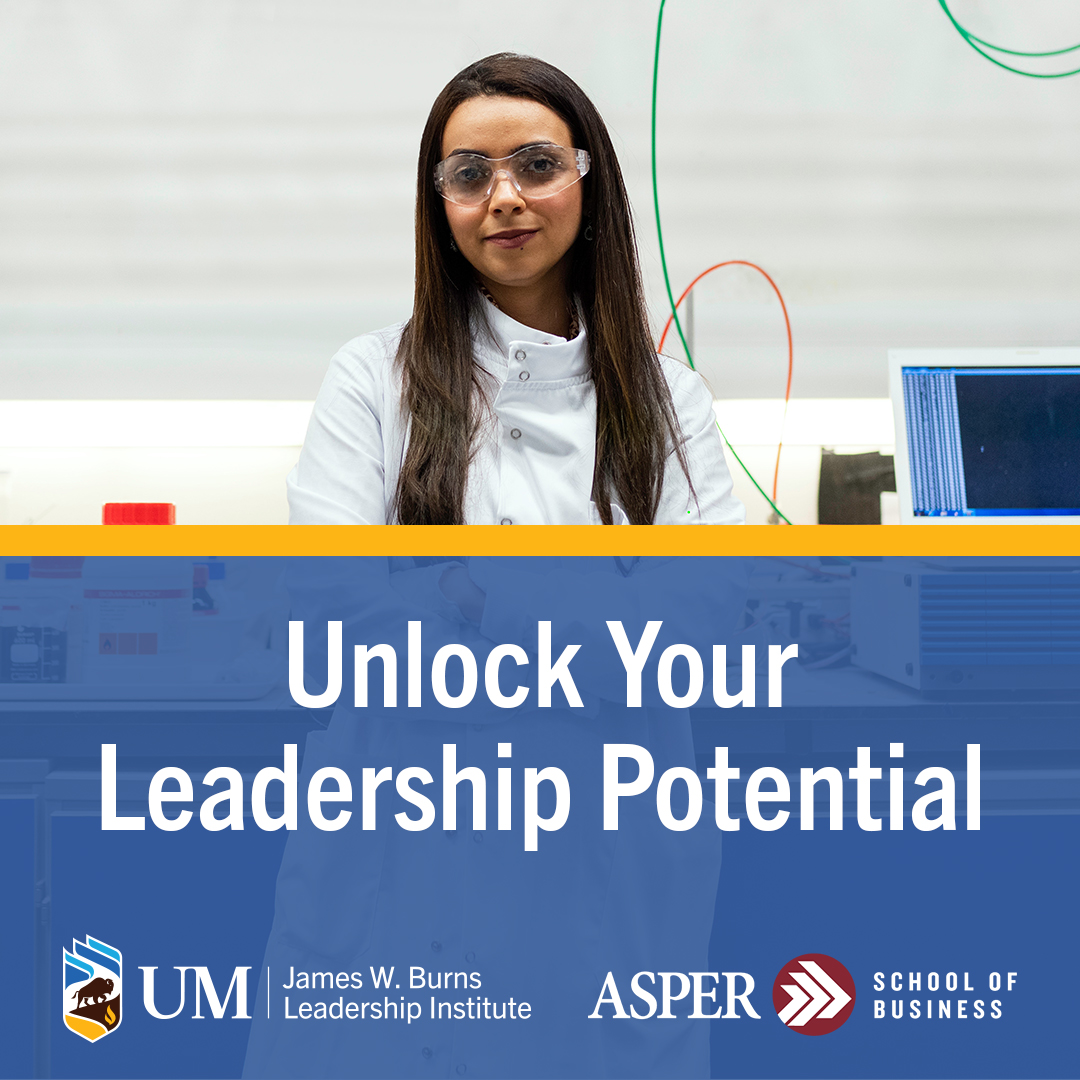 Leadership involves a well-developed set of cross-functional skills that can serve students' careers as organizations increasingly call for effective leadership in teams, decision-making, conflict resolution, understanding how to lead and contribute to innovation and change, and other areas.
Newly created by the James W. Burns Leadership Institute and the Asper School of Business to non-business students interested in developing their leadership knowledge and capabilities is the
LEADERSHIP FOR BUSINESS AND ORGANIZATIONS (MINOR)
18 credit hours that prepare you to:
Motivate and engage a diverse team
Contribute to leading innovation and change
Negotiate, resolve conflicts, and make decisions effectively
Practice leadership for Sustainable, responsible, and ethical organizations
Click for program details.
Available to the first 35 spots available for first, second or third-year students.  Check with a Science Academic Advisor for details on how to declare Leadership Business and Organizations as your minor.
To qualify for and declare a minor in Leadership for Business and Organizations, you must achieve a grade of "C" or better in:
GMGT 1010: Business and Society (3 credit hours)
GMGT 2060: Management and Organizational Theory (3 credit hours)