2020 Honoured Alum Doug Collier Credits BSc for Strong Foundation
They say it's important to use the right tool for the job, and 2020 Honoured Doug Collier [BSc/87] should know. After recently retiring from a 30-year career in the corporate world with several companies (most recently La-Z-Boy), Collier has witnessed firsthand how the skillset he acquired during his undergraduate career at the UM enabled his success.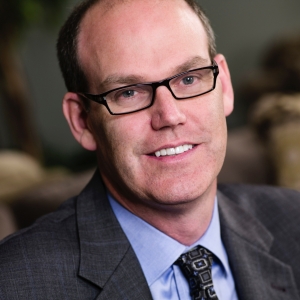 "My Science degree at University of Manitoba was foundational in the development of the mindset and basic toolset that enabled me to be effective in my corporate career across a range of products, geographies and functional roles, but also to transition to this new stage in which, among other things, I work with startups innovating in anything from furniture to food storage technology to autonomous space-sharing platforms.

"As James Flynn, a New Zealand-based Political Studies professor stated, 'Everyone needs habits of mind that allow them to dance across disciplines.'  My Bachelor of Science degree certainly helped created those habits of mind for me."
The 'new stage' to which Collier refers involves the creation of a portfolio of activities including vocational pursuits, active learning, giving back and better connecting with family and friends.
Collier says as he became more involved with early stage companies while at La-Z-Boy, he realized he was more inspired by and passionate about the start-up world than he was by his traditional executive role. As a result, he left the corporate world in order to free up time to help companies and their founders improve their outcomes. He does this by investing in and/or advising early-stage companies, and by serving on corporate boards.
As for being named an Honoured Alum for 2020, Collier admits to feeling "very flattered and extremely grateful".
 "When I look at the accomplishments of previous award winners, and the other winners this year, and the real impact they've made on the world, I am very humbled to be included in their company, to say the least.

"My Science degree, and the exposure it provided to so many diverse disciplines and subjects was absolutely foundational in inspiring and stoking a lifelong curiosity that has never dimmed."
By Jo Davies
---
Careers in Science Panel and Roundtable
2020 Faculty of Science Honoured Alumni Awards

Recognizing graduates who have made remarkable contributions to discovering the unknown, inventing the future, and advancing the well-being of society.
January, 30, 2020
Marshall McLuhan Hall (University Centre)
University of Manitoba, Fort Garry Campus
3:30 pm- 5:00 pm
The event is an opportunity for undergraduate and graduate students to learn about careers in Science while honouring exceptional alumni and celebrating their achievements.
A reception will follow. Everyone is welcome to attend.
For more information please click here.