Congratulations Dr. Can-Ming Hu, Department of Physics and Astronomy, University of Manitoba Elected an American Physical Society, APS Fellow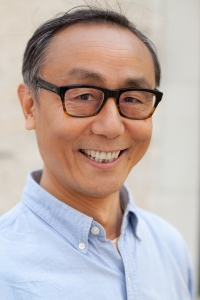 Dr. Can-Ming Hu was elected an APS Fellow, on September 19, 2019. For outstanding contributions to the fields of cavity spintronics and cavity magnonics, and for significant contributions to the development of electrical methods for studying magnetization dynamics.
The APS Fellowship Program was created to recognize members who may have made advances in physics through original research and publication, or made significant innovative contributions in the application of physics to science and technology. They may also have made significant contributions to the teaching of physics or service and participation in the activities of the Society.
Fellowship is a distinct honor signifying recognition by one's professional peers. Each year, no more than one half of one percent of the Society's membership (excluding student members) is recognized by their peers for election to the status of Fellow of the American Physical Society. https://www.aps.org/programs/honors/fellowships/