Innovations in synthetic chemistry, solar energy, and energy science with Dr. David Herbert
Ironing out the details: How Using Sustainability as a Design Principle Can Lead to Fundamental Advances and Practical Innovation in Synthetic Chemistry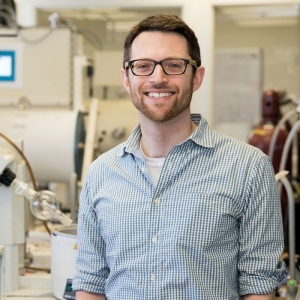 Friday, June 25, 2021

3:00 PM – 3:30 PM
Explore innovations in solar power and energy science with Dr. David Herbert, Department of Chemistry. Dr. Herbert's research focuses on sustainable chemistry, new materials, and energy science.
Free Virtual Public Science Talk & Q&A
For the Q&A portion, we will be using Sli.do please use the code: #718833
Everyone is welcome to join!
David
 E. 
Herbert
is an Associate Professor in the Department of Chemistry at the University of Manitoba, where he currently teaches Inorganic Chemistry. He is a member of the Manitoba Institute for Materials, the Manitoba Quantum Institute, and is the Faculty of Science Research Chair in Fundamental Science (Physical Sciences).