Wouter Deconinck recipient of the 2021 UM Sustainability Award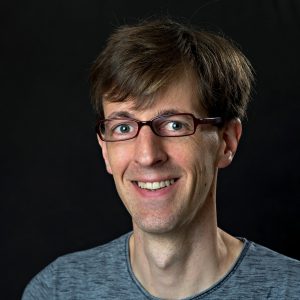 Wouter Deconinck, Associate Professor of Physics, is the recipient of the 2021 UM Sustainability Award. The award recognizes exceptional and continuous integration of sustainability into teaching, research and engagement activities.
Deconinck began teaching at UM less than two years ago, and already he has introduced unique course and program offerings that have engaged students and benefited our campus community.
In 2020, Deconinck launched a new undergraduate interdisciplinary science course, SCI: 2000 Living Lab: Design for Sustainability, with Professor Jacob Burgess. The course is a project team-based course designed to leverage the creativity of students in a competitive environment (think hackathon).
"When I came to the UM, I saw a need to create a team-based course for undergraduates that would incorporate aspects of project management, innovation, and design. We have many students passionate about sustainability who want to create change. Why not empower students to work collaboratively and create solutions they want to see in the world, early on in their studies," explains Deconinck.
"The goal of the course is to develop prototypes that will actually be implemented. Understanding the innovation and design process is a vital skill to have if you want to do interesting science," he adds.
While Covid-19 has presented various challenges, Deconinck has found innovative methods to engage students using the virtual platform Gather Town, on the advice of fellow colleague Celine Latulipe. Using Gather Town, students can interact virtually in small teams, or with the entire class, and hash out ideas on whiteboards, just like in a real classroom.
This year students were split into small teams and asked to pitch their ideas, they were given "SCI BUCKS" to invest in each other's sustainable ideas and pitches. Ultimately, the class decided to tackle the challenge of electronic waste or e-waste.
In the development of prototypes, students are working in teams, testing their hypotheses and experimenting, while honing their communication skills. More importantly, they are making connections both on and off-campus, gaining insight from organizations including Urban Minds and the Electronic Recycling Association.
So far during this term student teams have constructed virtual e-waste drop bin prototypes that can be implemented on campus, and are working on a campus e-waste recycling and repair-led student group. Through this process, they in turn are also becoming more familiar with privacy concerns, and legislation surrounding property and asset disposal.
In Winter 2020, the Living Lab course focused on studying and mitigating migratory bird strikes on campus windows. The final team concepts included a piezoelectric sensor to detect bird impacts on windows linked to a machine learning trained AI to reject false positives and a public outreach campaign. In addition, an education platform to engage citizens in protecting birds as well as performing citizen science was also part of the final team concept.
"It's exciting to see ideas come together, whether that's accomplished with a pair of scissors and paper, or solder gun, or more modern prototyping methods like (3D printing)."
The Sustainability award also recognizes Deconinck's recent efforts in bringing Invent for the Planet, an international idea and design competition, to the University of Manitoba. Held in February 2020, Invent For The Planet was a competition open to University students across Manitoba. UM, Team "HUB-It", composed of five students from UM's Faculty of Science and one student from the Asper School took home the Grand Prize for their solution to tackling the challenge of saving energy, material resources and making smarter cities.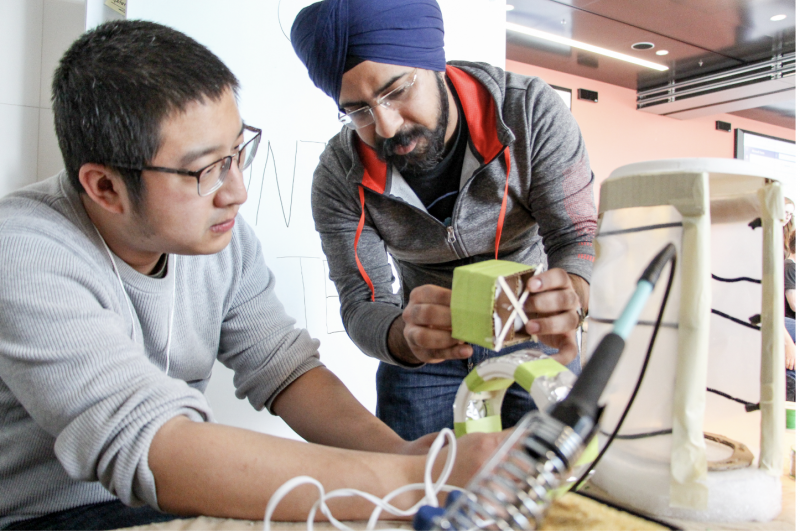 So far, it's clear that Deconinck is passionate about addressing the world's biggest challenges through teaching and research is helping engage students in making positive contributions to the campus community and beyond. We look forward to seeing what happens next. Congratulations!