Colloquium Series
For a complete list of colloquia see the Winter 2023 schedule.
New Discoveries with Gravitational Waves
Dr. Jess McIvor
Department of Physics and Astronomy
University of British Columbia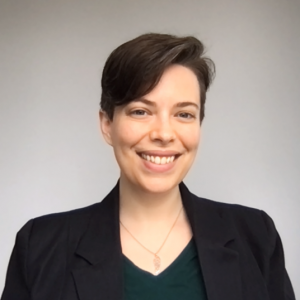 Date: Friday, October 28, 2022
Time: 3:30 – 5:00 p.m.
Location: Zoom link
Meeting ID: 631 5584 2053
Passcode: 639916
Host: Dr. Savino Longo, dept. of physics & astronomy
Bio:
Dr. Jess McIver is an assistant professor in the Department of Physics and Astronomy at the University of British Columbia and a Canada Research Chair in Gravitational Wave Astrophysics. She leads the UBC gravitational-wave astrophysics group, the UBC LIGO group, and the UBC-TRIUMF LISA group. She earned her PhD from the University of Massachusetts Amherst, and then went on to a postdoc with the LIGO Laboratory at Caltech. She has worked with the LIGO Scientific Collaboration since 2007 on the characterization of the Advanced LIGO detectors and astrophysical gravitational-wave data analysis.
Abstract:
In the last six years, the field of gravitational wave astrophysics has grown from a groundbreaking first discovery to revealing new populations of stellar remnants through distant cosmic collisions and providing new tests of GR, cosmology, and ultra-dense matter. I'll summarize recent results from LIGO-Virgo and their wide-reaching implications, and discuss prospects for the future of multi-messenger astrophysics with gravitational wave detectors on Earth and in space.
---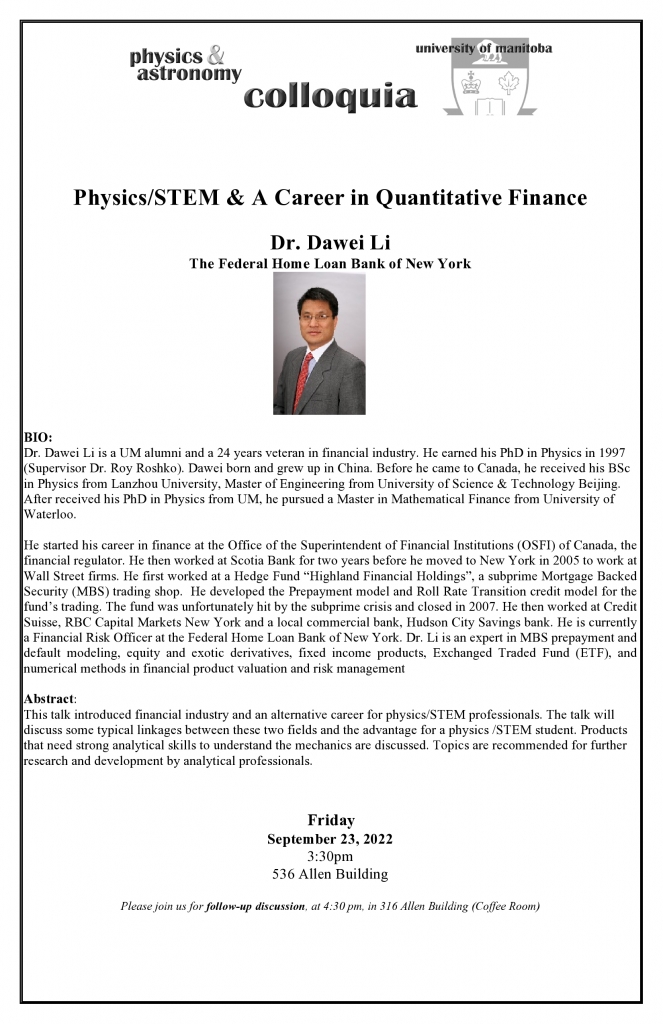 ---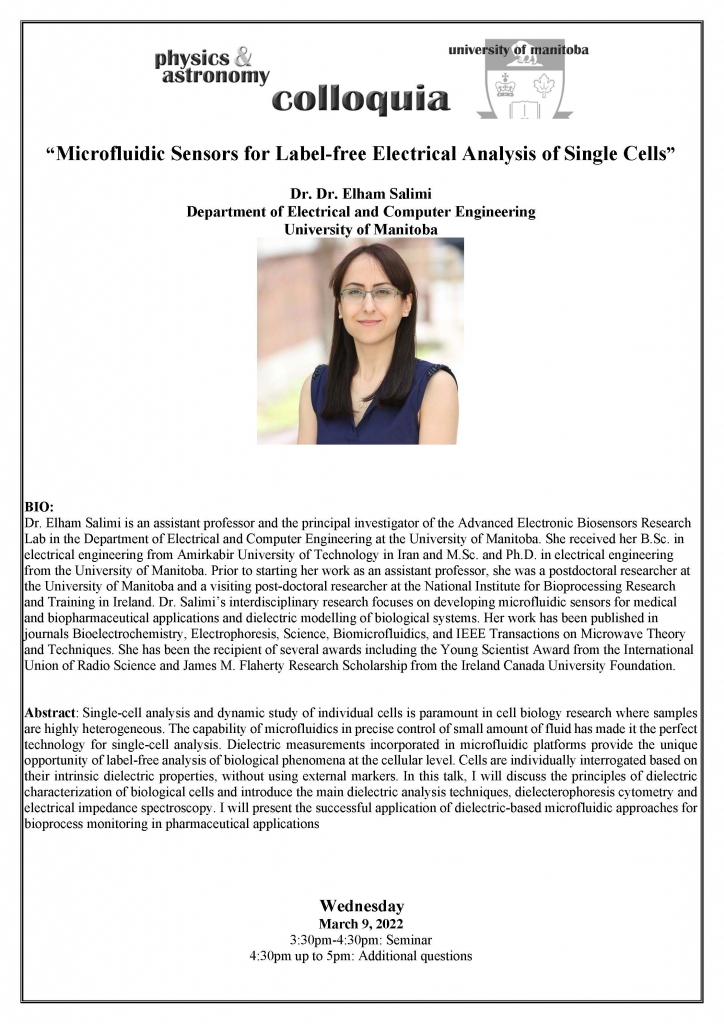 During the Fall and Winter semesters, the Department of Physics and Astronomy hosts a series of weekly colloquia that cover a wide range of topics in physics. The events include an accessible talk and time to discuss the topic with the speaker before and after the colloquium.
Please follow the link below to request to be added to the Colloquium Email List:
https://sci.umanitoba.ca/physics-astronomy/colloquium-email-list-request-form/