Rick Mangat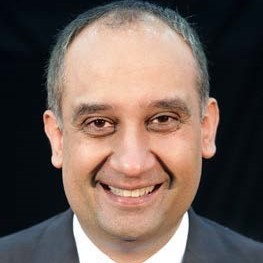 Rick Mangat
President/CEO at Novadaq Technologies Inc.
While carrying out research at the University of Manitoba for his PhD thesis in Pharmacology, Dr. Rick Mangat co-invented the SPY Imaging System – a product that can be used in surgeries to assess blood flow and perfusion thereby impacting the lives of patients and doctors across the world. Through this, Dr. Mangat co-founded NOVADAQ Technologies Inc. in 2000 and has held numerous positions within the company including the role of CEO from 2000-2003 and from 2016 until the company was sold in September 2017.
Under Dr. Mangat's leadership, NOVADAQ Technologies Inc. became a pioneer in facilitating medical professionals with relevant, point of care imaging solutions that enhance the lives of patients and their caregivers. SPY Technology has been used to conduct over 260,000 procedures, it has been documented as being valuable in over 75 different surgical applications, and has been featured in over 260 peer reviewed publications for its innovative contribution to complex surgeries and diagnostic procedures. In September 2017 Novadaq was acquired by Stryker Corporation for approximately $1 billion Canadian which made the sale the largest medical device company sale in Canada to date.