Tree Planting and Care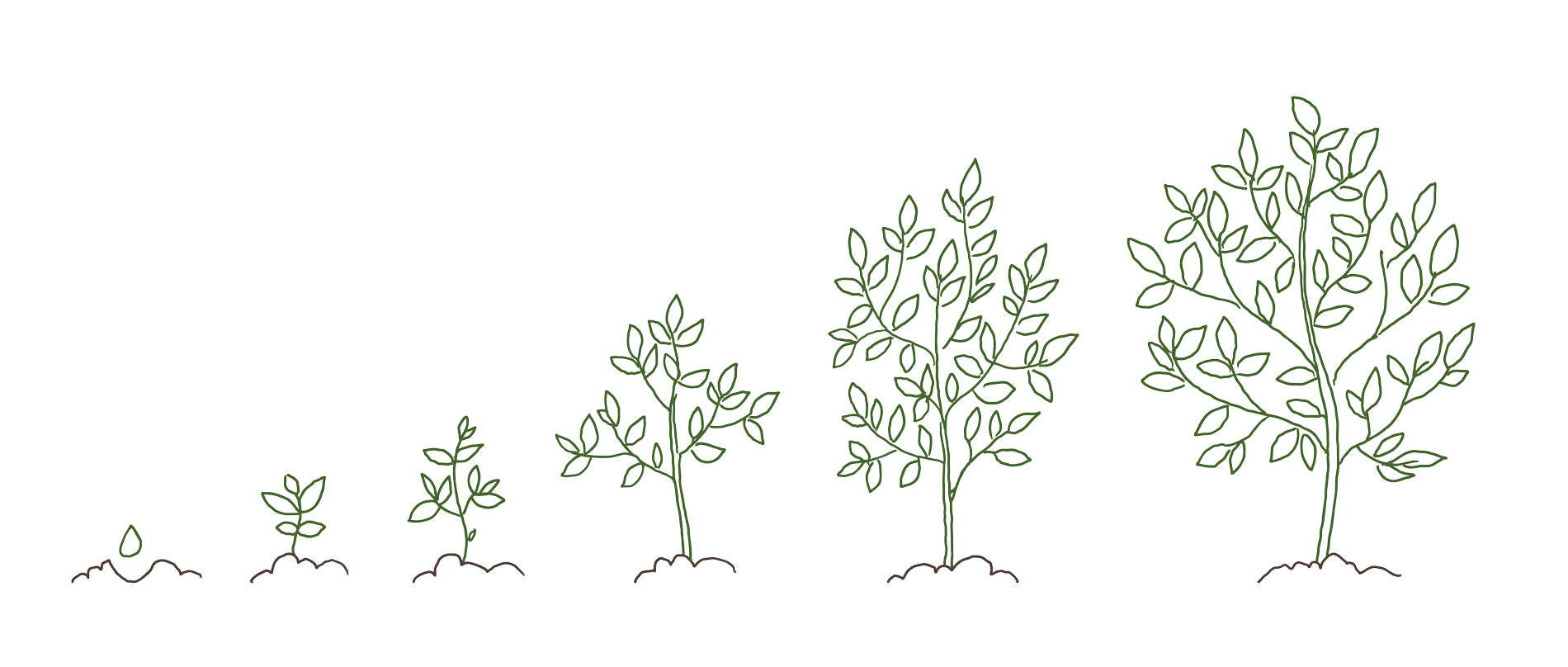 If tree saplings are not being planted immediately, they should be kept in a dark cool space. Properly stored tree saplings will last up to one week. 
Size of Saplings
Saplings (white spruce) are approx. 8-12 inches, will come delivered in biodegradable bags.
Planting Instructions: We encourage schools to plant trees on school grounds or private property. Schools may choose to have students plant in pots or cups with soil to take home. If some of the plugs (root area) are bent gently straighten them before planting.Plant trees so that the root bulb is fully covered. The hole needs to be just big enough to fit the plug without bending it (approx. 4- 5cm). Once the seedling is in the hole firm up the soil around the seedling, ensure there are no air pockets around the root by gently stepping around the seedling to firm it up. The goal is to have the top of the plug just below ground level (a bit of a divot will aid in diverting water to the plug).
Recommended Spacing: When planting seedlings always keep in mind that they will grow into space. Space trees approximately 6 – 7 feet apart for use as a good privacy screen or windbreak. Otherwise, make sure this tree is planted at least 8 feet away from other trees, structures, etc. to allow the base of the tree to reach its full potential mature width. If not using a tape measure for the distance between trees, try using a broom handle starting at the base of one tree and 2 lengths of the handle will be close to the 7-foot mark for the next tree.
Tree Care: Water, as needed, depending on soil conditions, good soaking is better than light frequent watering. Mulch can be added around the seedling, avoid having it touch the seedling, this allows airflow to the stem/trunk of the seedling. The seedling will not need fertilizer the first year while it is getting established. It will take time for the seedling to get established, it may lean a bit after planting, don't be alarmed.
Other Considerations: Keep away from power lines and underground lines (think about it as a mature tree when planting not a seedling). Contact the City of Winnipeg or contact 311 for more information on planting trees on public property.
 Tree Planting 101