Check out how the University of Manitoba campus has changed since the first aerial photo from 1912.
Campus Book Department Building, 1952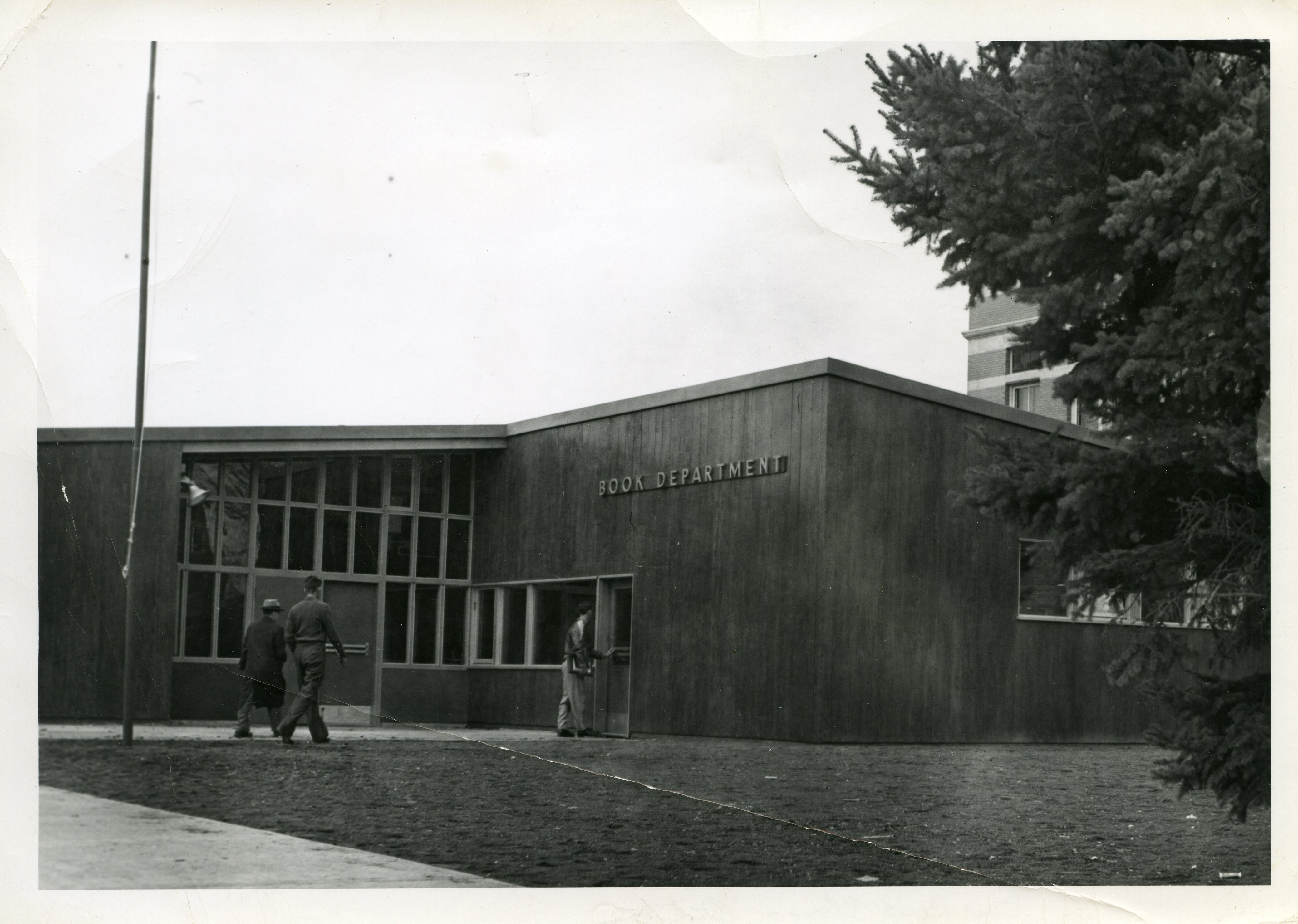 Prior to the construction of the Buller Building in 1932, science classes were taught at the old University of Manitoba campus located on Broadway Ave in downtown Winnipeg.
Teaching and Research Spaces
The Cyclotron Research Laboratory
In 1957, Dr. B.G. Whitmore proposed to the University of Manitoba and Atomic Energy Control Board that a cyclotron laboratory should be built at the University of Manitoba. Following years of research, planning, and proposals, the University of Manitoba Cyclotron Research Laboratory opened its doors in 1965 and become the home to world class research in the fields from mass spectrometry to nuclear physics research.
Read more about the history of the Cyclotron Research Laboratory here!
Delta Marsh Field Station