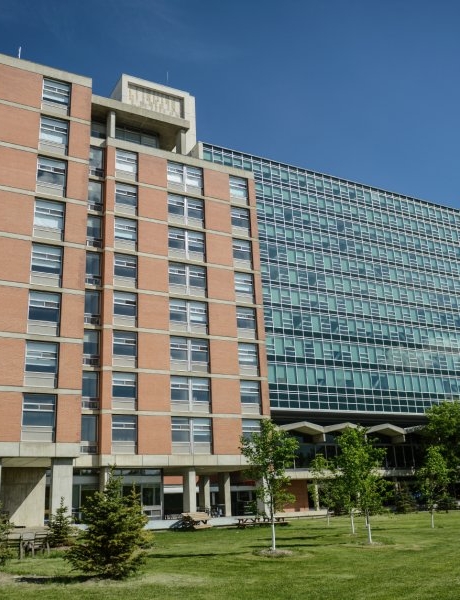 Living arrangements
Entering university can be a big change, especially if you have to move, but there is something for everyone when choosing where to stay while you're attending UM. While on-campus housing can offer the convenience of using the extensive tunnel network to get to class on those early winter mornings, off-campus housing lets you explore living in any one of Winnipeg's great neighbourhoods while you study.
With four residences located on campus (Arthur V. Mauro Residence, Mary Speechly Hall, Pembina Hall Residence, and University College Residence) and two affiliated colleges (St. Andrews College Residence and St. John's College Residence) you can choose the one that best suits you and your needs. Food courts, cafes and dining halls are scattered throughout the buildings on campus making sure you'll never go hungry and the variety of student organized activities and clubs available means you'll never get bored.
If you're looking for a way to separate your school life from your home life, living off-campus might be for you! With transit routes connecting campus to all parts of the city, it doesn't take very long to get around especially since an unlimited transit U-Pass is included with your tuition.