IG Wealth Management
Talent
Qualified Candidates
IG Wealth Management
"IG Wealth Management has been a strong supporter of the U of M Computer Science Co-op program for many years. We use this as a key recruiting process and regularly hire from the program. When I interview, I am always amazed at the quality of the individuals. The organization of the co-op program by the coordinator and staff makes the attainment of co-ops for my organization a very smooth process."
Jeff Howie, Manager, IGM Data Development
IG Wealth Management
Norima Consulting
Skills
Students equipped with the latest skills in emerging and new technologies
Norima Consulting
The University of Manitoba's Computer Science Co-op program has become a key part of our hiring strategy. From day one, we bring students on to our projects and surround them with full-time staff. Time and time again, these students prove themselves to be exceptionally fast learners and high performers who bring new ideas and techniques to the job that are barely on the industry radar. We would recommend the co-op program to any company looking to grow their software development team.
Norima Consulting
National Microbiology Laboratory
Service
Excellent Service and Support
National Microbiology Laboratory
"The Science Co-op office provided excellent contact through the Co-op term, and was great help with the selection process. The reporting process is not onerous. The students are of very high quality."
Dr. Clifford Clark, Research Scientist, National Microbiology Laboratory
Manitoba Centre for Proteomics & Systems Biology
Quality
Highly motivated students
Manitoba Centre for Proteomics & Systems Biology
"The Science co-op program allows me to get highly motivated undergraduate students early in their career … It is very satisfying as a professor to witness the growth in these individuals from undergraduate co-op students being introduced to the world of research, to becoming successful graduate students flourishing with meaningful publications and making an impact as emerging researchers."
Dr. Neeloffer Mookherjee, Principal Investigator, Manitoba Centre for Proteomics & Systems Biology
Cliantha Research
Support
Professional support staff to assist throughout the process
Cliantha Research
"I feel the U of M Science Co-op is a great opportunity for students to get a feel of the real world in areas of interest to the students. I have felt very supported by the Co-op staff and always have my questions promptly answered."
Samantha Neufeld, Associate Director, Clinical Operations, Cliantha Research
Our Science Co-op Commitment
Quality Talent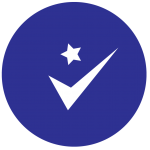 Select from pre-screened students who have completed a thorough intake process and pre-employment training. They are ready to work.
Cost-Effective Recruitment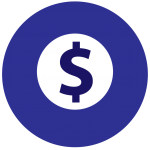 Dedicated support for recruiting, interviewing and hiring – all at no cost!
Availability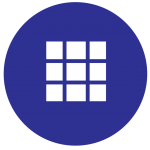 Students available for 4 or 8 month terms starting in January, May and September.
Technical Competencies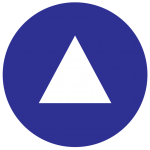 Select students from an expanding range of scientific disciplines.
Talent Pipeline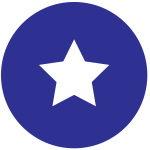 Opportunity to screen potential full-time employees. Hire tomorrow's future employees today!
Collaboration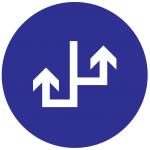 Build connections with university faculty, researchers and resources.
Jennifer Simone
Biochemistry major
"One of the many benefits of Science Co-op is that it provides students with the chance to actualize conceptual-based knowledge gained in lectures. In my first work term, I had the opportunity to try advanced techniques and my confidence in my technical skills improved."
Genetics major
Plant Science
"Science Co-op has been an incredibly rewarding experience. I had a great time working in Carmen at the Weeds Lab, flagging fields, weighing fertilizer & seeds, seeding, spraying, collecting samples, and weed identification among other activities."
This error message is only visible to WordPress admins
There has been a problem with your Instagram Feed.