About
Indigenous communities have long been practicing science, in this series, we explore science from an Indigenous perspective. The principle of two-eyed seeing and cross-cultural collaboration is also a goal of the series. We hope to bring together both Indigenous and western knowledge systems to fuel future discoveries and advancements in science.
Lectures will be presented live on Zoom from 2:30 pm CDT on Fridays. The talks are expected to take approximately 60 minutes (with an additional 30 minutes for questions). Talks are recorded and previous recordings are available on this page, see listing below.
Everyone is welcome to attend.
Please register in advance. An email with the zoom link will be sent by email prior to the talk.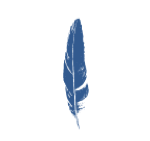 Questions?
If you have questions please contact myrle.ballard@umanitoba.ca