Research and Teaching Interests
Prof. Robert Stamps is the Head of the Department of Physics and Astronomy at the University of Manitoba. He also leads a group that puts fancy gaming computers to real work calculating phenomena ranging from superlenses to flocking birds.
Research Highlight: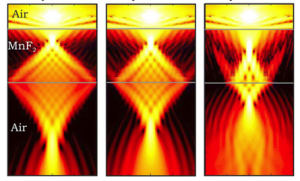 Negative refraction of THz light in antiferromagnets.
Links