Inspiring creativity, innovation, and future change-makers.
Entrepreneurship & Innovation
Competitions and Challenges & Upcoming Events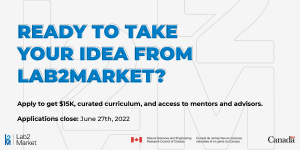 Applications for Lab2Market NSERC Fall 2022 Cohort are now open!
This program is delivered in partnership with the Natural Sciences and Engineering Research Council of Canada (NSERC) and is an extension of the Idea to Innovation (I2I) Market Assessment Grant.
This 4-month program offers:
Curriculum (lectures, talks, and workshops) designed to introduce researchers to the world of entrepreneurship.
An advisor network (founders, industry leaders, and service providers) to help researchers through their business venture.
A community of like-minded entrepreneurs.
$15,000 in funding to support researchers in getting their idea off the ground.
The opportunity for future funding through the NSERC I2I Phase I grant.
Applications close on June 27th, 2022.
If you have any questions or concerns, please feel free to reach out to our Learning & Recruitment Specialist, Wesley Kosiba, wkosiba@ryerson.ca.
---
RampUp Weekend
Ready to create the next multi-million dollar startup in Manitoba? Want a chance to win $10,000?
After 2 years, Manitoba's most anticipated startup event is back!
RampUp Weekend (#RampUp2022) pulls together developers, designers, makers, and entrepreneurs to build a minimum viable product (MVP) in 55 hours.
The event that launched three very successful companies – Permission Click, Go Oil, and Taiv – will be held in person at the Smartpark Innovation Hub (University of Manitoba)
A limited number of registrations are available – save your spot now!
#DareToDo
---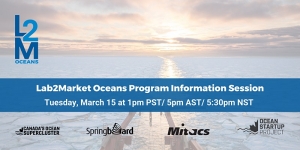 Lab2Market Oceans Program
Are you a graduate student or postdoctoral fellow who is doing ocean research? Ever wondered how you can take your findings beyond the academic path? Curious about your entrepreneurial options? Interested in innovation and the commercialization of your research? Then Lab2Market Oceans is for you! About the program: This is a national program that gives university research teams the skills they need to explore their ocean research idea in a new way and identify commercial opportunities (e.g., startup creation, licensing, partnering with industry) over seven weeks. And it comes with $15,000 in Mitacs Funding. Graduate students and postdoctoral fellows will need support from a faculty member. Data and time: The program will run from September 12 to October 26, 2022 (with an orientation session from August 23 to August 25, 2022). Apply here: Applications are open until April 4, 2022: www.oceanstartupproject.ca/lab2market-oceans. More information: For more information, review the information package and attend one of the program information sessions:
For further questions or setting up a virtual or in-person information session for groups, faculty, graduate students, and postdoctoral fellows upon request contact the Program Manager, Marie Curtis (mcurtis@oceanstartupproject.ca). Join Lab2Market Oceans to gain the entrepreneurial skills and competencies needed to understand the next steps of your research commercialization path. Whether to create a research-based company, collaborate with an industry partner, or go back to the lab for more development. Lab2Market Oceans is part of the Ocean Startup Project, hosted by Memorial University, and supported by Springboard Atlantic, Canada's Ocean Supercluster, the Atlantic Canada Opportunities Agency (ACOA), and Mitacs.
---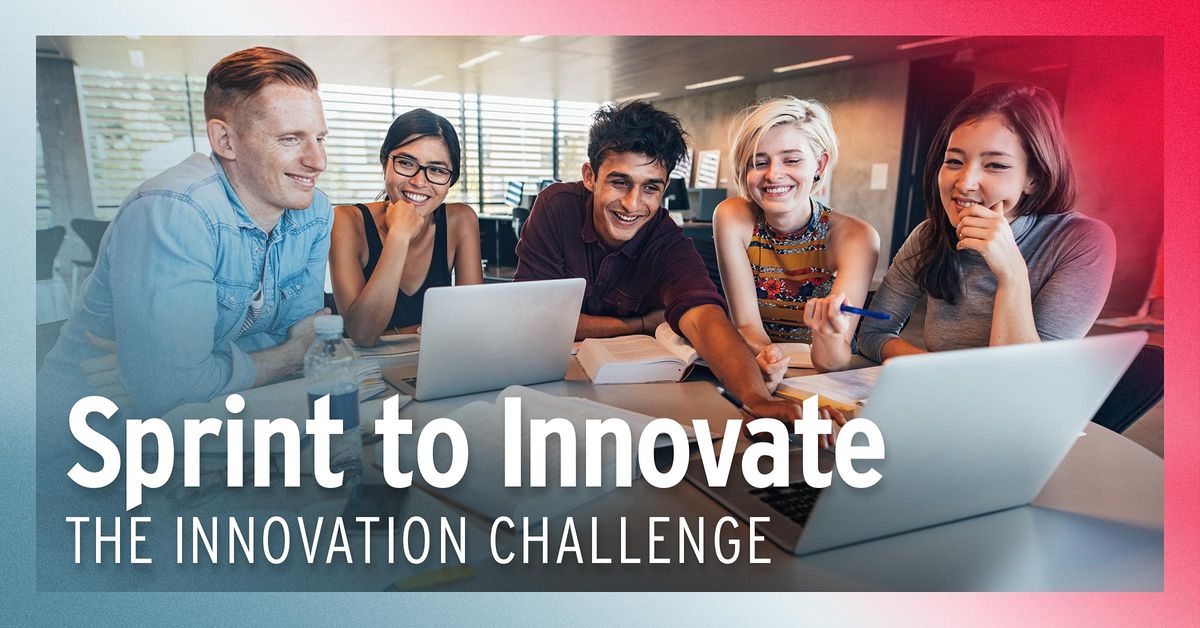 Sprint to Innovate – Innovation Challenge (April 8-10, 2022)
Learn about innovation, and collaborate in a fun and exciting challenge About this Event This event is brought to you by Red River College, Tech Manitoba, and Faculty of Science-UM Sprint to Innovate pulls together students of various disciplines (technology, business, entrepreneurship, etc) from Manitoba post-secondary institutions (including our international partners) to learn about innovation, and collaborate in a fun and exciting challenge to build a minimum viable prototype in just two days. Sprint to Innovate is about learning innovation, being innovative, building deeper relationships, problem-solving and developing solutions to real business challenges. Whether you win, or not, you will have the skills to innovate, problem-solve, and work as a team.
---
Disrupted Tech Quarterly Pitch Competition (Spring Edition) | April 7th
Manitoba Technology Accelerator and BAM are joining together this spring to host our quarterly disrupted tech pitch competition on April 7th, 2022. hereApplicant Registration, click here
Join us at the Manitoba Technology Accelerator's office to watch as 10 companies pitch their business and demonstrate how their technology is currently changing the world! Audience Invitation click 
---
Manitoba Funding Day
Funding Day provides opportunities for stakeholders to gain valuable information, connect with each other, and get access to funding and resources they need to keep thriving and growing.Register now!
DATE     :  APRIL 21st, 2022 TIME      :  7:30AM to 5:00PM VENUE  :  Victoria Inn & Convention Centre, 1808 Wellington Avenue
---
Inventures Conference | June 1 – 3, 2022 (Calgary, AB)
Join the best and brightest in global innovation for three days of learning, inspiration, and creative collisions. From rousing keynotes and expert panels to startup pitch competitions and informal networking opportunities, Inventures is the must-attend event of 2022. Make connections strike deals and launch creative ideas into overdrive!LEARN MORE
---
RBC Canadian Women Entrepreneurs Awards Nomination is OPEN now.
The RBC Canadian Women Entrepreneur Awards is the premier national awards program celebrating the achievement of the most successful in this inspiring group. LEARN MORE
If you know any extraordinary woman entrepreneurs and would like to nominate and recognize their excellence, nominate them today!
---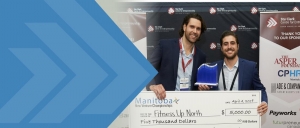 Stu Clark New Venture Championships
Meet our Alumni Entrepreneurs
Faculty of Science Entrepreneurs
If so, we want to hear from you! Please contact Christa Kruck, Alumni Relations, and Graduate Programs Coordinator, Faculty of Science, to learn more about opportunities to connect at the UM Faculty of Science.
Business Development Opportunities
Are you interested in exploring partnership opportunities? Please contact Jolen Galaugher, Business Development and Industry Liason.