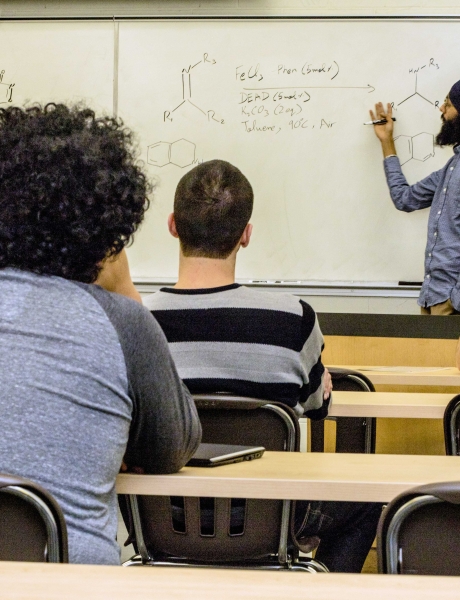 Course and Program Changes (Starting Fall 2021)
The Department of Chemistry is excited to announce that new courses will be offered starting fall 2021 to replace many of the current courses.  The new courses will either be lecture-based courses with no laboratory or laboratory-based courses with no lectures.  We hope that separating lab and lecture components will give students more credit for the work done in laboratory courses.
We feel it's important that students are made aware of these upcoming changes so that they have ample time to plan their courses.
Chemistry Course and Program Changes – Chemistry Info Session New courses Nov 2020
Biochemistry Program Changes – Biochemistry Session July 9th 2021